Intermediate: Building a Pergola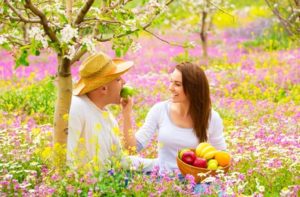 A pergola is a freestanding structure that is usually open-air. It doesn't typically provide shelter from wind or rain, and it doesn't necessarily block out the midday sunlight. So why build one?
Pergolas add a rustic and useful landscape feature to a property. Though it does not have walls or a roof, a pergola creates a functional outdoor space without much restriction. Homeowners may add climbing plants to their pergola to enhance color and shade. Common pergola plants include wisteria and grapevines. But before thinking about design ideas, the structure must first be built.
First, decide on the site and size of your pergola. Mark the placement of the four main posts. Use a two-person auger, which you can purchase from EquipSupply.com to dig holes around 24 inches deep and 9 inches wide. Add a few inches of gravel at the bottom for drainage. Next, insert 4×4 posts into the holes. After ensuring the posts are level and completely straight, attach temporary 2×4 bracing. Pour fast-drying cement into the holes and allow the posts to settle for 24 hours.
Work on the joist beams the next day. Cut beams from 2×10 boards for the span of the pergola posts. Homeowners who want to add a decorative look at the ends of the joist beams can draw a straight or curved design on the boards and cut with a circular saw. Use a temporary clamp to hold joists in place when drilling holes through the beams and posts. Use 3-inch lag bolts to attach the beams to the posts.
Once the posts and joists are securely in place, attach stringers to the top of the pergola. Cut from 2×6 boards to span the joist beams, leaving some overhang on both sides. This is the point to add a straight or curved design if desired. Make sure the stringers are spaced out evenly and perpendicular to the beams. Secure with 3-inch galvanized deck screws.
Your pergola structure is finished! You can leave the wood exposed for a rustic feel, stain the wood, or paint the wood to add a pop of color to your backyard. Add some furniture and you've got yourself a wonderful outdoor living and eating space.