Tips for Installing Exterior Surveillance Cameras
Installing exterior surveillance cameras on your property is a smart way to thwart burglars. You want to keep your home, possessions, and family safe and sound all year long and a camera system will help you do that. See who is at the front door before you answer, monitor suspicious characters that may be lurking around your property, and keep video footage on file for future reference. Here are some tips on where and how to install your exterior surveillance cameras.
Entry points to your property are key spots for your cameras, and the most popular location is the front door. When installing your cameras, position them as high as possible and choose a weatherproof option that also features an infrared LED function for nighttime viewing. This will prevent robbers from attempting to crack the camera and keep the system functional in various weather conditions. Back doors, off-street windows, side/backyard gates, and exterior basement stairs are other common locations for mounting exterior surveillance cameras.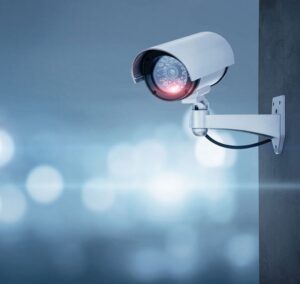 When installing a wireless security camera system, simply drill holes to attach the brackets, attach the cameras, and turn on the system. Wireless systems tend to come at a higher price, so hardwired exterior systems are still most popular. To set up a hardwired system, you will need to mount the cameras, power the system, and connect the two. You can purchase all the tools you need from EquipSupply.com before getting started.
Check where the roof joins the walls of your home and consider this the ideal location for mounting. All security cameras have two cables that will need to be connected for the system to work. The first is for power and the second is for video. If you are mounting the camera near a power outlet, then you don't have to be concerned about this. Even if the distance is up to 100ft, you can still use an RCA cable. If the distance between the outlet and the camera is more than 100ft, use a Coaxial Siamese Cable, which is one cable that will allow you to execute both functions.
Lastly, connect to where the video will either be viewed or recorded. A standalone DVR is typically used for multiple security cameras because homeowners can remotely log in to the security system from anywhere via an Internet connection.
Before choosing a surveillance system, speak to experts or customer service to ensure you invest in the right cameras to monitor your property.