It's Moving Season!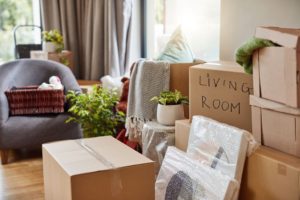 April to September is peak moving season. Warmer weather makes for a much more appealing time when you have to take your couch outdoors. 10% of Americans move during this time every year. The average moving cost is $2500. That price can go up significantly if you use a moving service reaching near $5000. You'll save cash if you move yourself.
Planning
The best thing you can do is plan every aspect of your move. Create a check list of everything you need to do once you have found where you want to go. Measuring windows, shopping for moving trucks, creating a donation box for things you don't want to keep, and purchasing items that will make your move easier are just a few things you can add to your check list.
What might you need for your move?
Moving boxes are usually the first thing people think of when gathering moving equipment. There are other items that will aid in you relocating your home that can be found here at EquipSupply.com. Large furniture can be a real pain to move, literally. With the right equipment you can easily and safely move large furniture and appliances. The Forearm Forklift is an excellent and simple product that is not only effective, but easy to store once you are done! Another handy product to assist in moving furniture is the Mini Furniture dolly or grab one of our Telescoping hand trucks. The Full Size Moving Blanket not only can be used to protect furniture/appliances during a move or in storage, but it also can be used to protect a vehicles cargo/trunk area or a floor (from falling tools). The four square corners makes the blanket easily placed in room corners (on the floor) or around whatever it is protecting. These are just a few ideas for what you can use to help you move.