Handyman Help: Considerations when Choosing Energy-Efficient Windows
Energy-conscious homeowners looking to upgrade their space and lower costs in the long run are choosing to install energy-efficient windows. While these windows minimize the costs of heating and cooling homes, they can be a big upfront investment. Handymen who are considering energy-efficient windows for clients or their own homes can look at the following four factors when choosing an option that will be most effective for the bottom line, based on the budget: frame, glass, design, and installation.
Frames
Vinyl – Though less expensive, properly installed vinyl windows are a practical choice. However, this option typically has limited color choices and many people do not like the look of it.
Wood – Offers the best value but requires more upkeep than other frames. High-quality cuts and species of wood can last for years without problems. However, this many not be the best option for extremely humid or rainy climates due to the potential for rot.
Aluminum – A practical option in rainy and humid climates, though not a top-performing frame in terms of heat transfer and loss.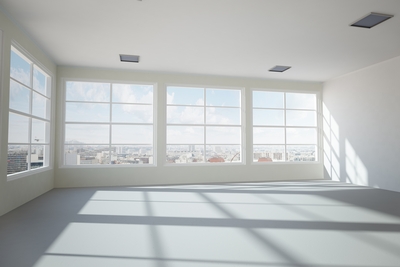 Wood-clad – Offers a low-maintenance exterior but a temperature-transfer-resistant wood interior. Installation involves an additional level of detail to combat water intrusion.
Glass*
U-value – measures a window unit's resistance to heat loss
SHGC (Solar Heat Gain Coefficient) – measures how much heat enters a home through the glass.
*For both factors above, the lower the number, the better the performance of the energy efficiency
Design
Double-hung windows – The bottom slides up to open the unit. Can be a good choice, but homeowners in extreme climates may consider another option due to intrusion between the sliders.
Casement windows – Have a crank that swings the window outward to open, and seals themselves tighter in high wind conditions.
Picture windows – Usually don't open but come in many different shapes and sizes.
Installation
Ensure the installation is done thoroughly. The most efficient window will not be effective if it is not installed properly. Do not rely on expanding foams or sealants to get the window to fit well as these materials are not waterproof and can still cause problems later on.