The Space Under the Stairs: How to Get the Most Out of this space
It sounds like the title of the newest horror film, but it's just unused real estate in most homes. There are so many things you can do with the space under the stairs.
Turn It Into a Bookcase: If you've ever run into the problem of having too many books and not enough space to store them, check under your stairs. With shelves and imagination, you can design a beautiful bookcase for this underutilized space.
Turn It Into a Pantry: Sometimes kitchens don't have enough storage space. If you have space under your stairs, you can turn it into a hidden pantry. Add shelves to store your goods and build a door to conceal the space.
Create a Reading Nook: We've already covered the bookcase idea. Take it a step further by adding a bench and a reading light. You can transform this space into a cozy area for your favorite bookworm.
Turn It Into a Small Office Area: Add a built-in desk or slide one into the space with a chair and set up a place to work. Hang up photos or a nice painting with Monkey Hook M-VAR30-307 Picture Hanger Pack.
Make It a Room for Your Pets: Animals love us, but sometimes like a little space of their own. Turn the space under your stairs into an indoor doghouse or a cat apartment. Add a little door for privacy or shelves to create a built-in cat tree.
Create a Wine Cellar: For the wine enthusiast, add some board compartments to store all your favorite wines. Add some lighting like the Good Earth Lighting AC1067-WHG-06LFO to give it ambiance and to help you see which vintage you're grabbing.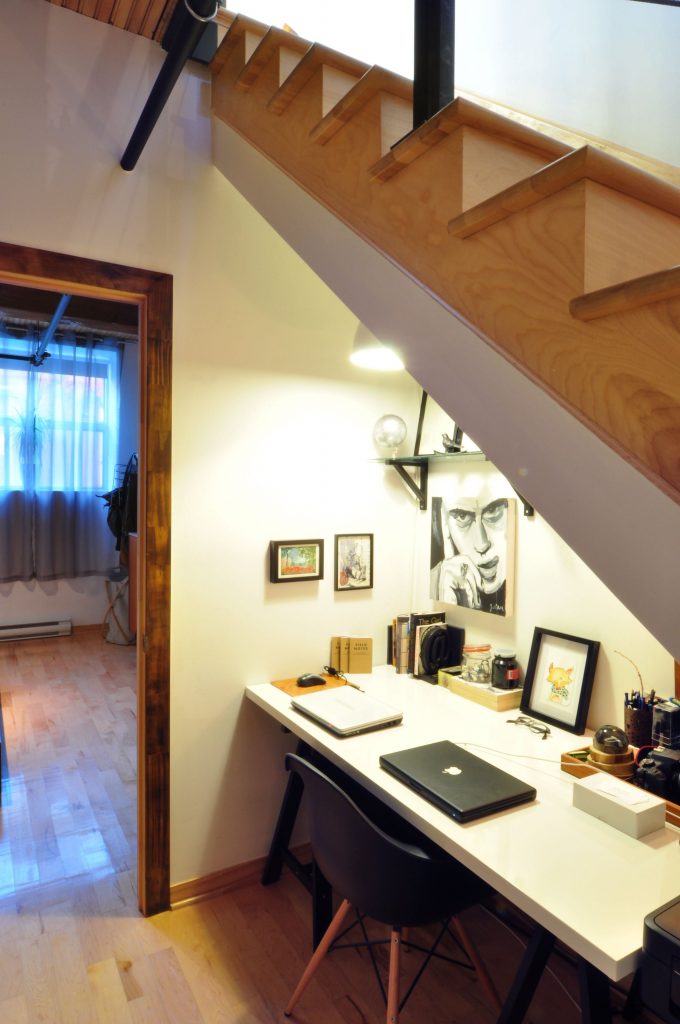 No matter which option you chose to revamp the space under your stairs, you can find what you need with us at EquipSupply Check out our Tools & Hardware to help you get started!